By Ron Mackintosh
---
Date 1 March 2016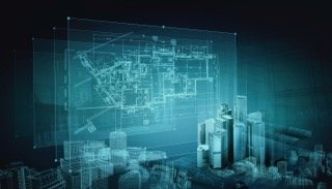 Many companies still have a long way to go on their Digital Journey.
It's not just about a mobile app, e-commerce platform or social media driven marketing. A true Digital journey needs to create better experiences for customers, aiming to improve service and deliver greater efficiencies.
So, if you're the CEO of a forward thinking company, with a very diverse portfolio of offerings and services, nervous about your whole approach to Digital, what do you do when you realise there are duplicated and conflicting Digital initiatives? You ask for help.
Differentis worked with in-house teams to identify 12 core Digital Capabilities and then matched these to the initiatives against customer journeys to build a Digital Blueprint. The Digital Portfolio was rationalised; stopping the redundant, reshaping the poorly aligned and accelerating those that could deliver early wins – all in a matter of months.
One year on and the business is becoming Digitally Enabled; now armed with an effective (and used) CRM solution and (according to the customers) already offering a superior customer experience. It is well on the way to becoming an industry game changer.