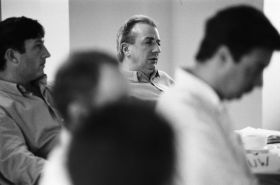 Andy
"I've worked for Differentis for over eight years and during that time; I haven't worked on a simple, straight forward project, so I guess working on complex engagements with many challenges is part of our raison d'etre.
In my role as a solution architect, the work varies greatly, which has the benefits of variety, requiring me to be flexible and capable of working in very different environments and technologies.
I don't believe in the term 'computer expert' given IT's breadth, depth and rate of change, but a strong set of architecture and consulting skills, common sense and diligence allows my skills and experience to benefit most projects.
Differentis is a family of consultants who help and support each other, through knowledge sharing, mentoring and advice. It's always very comforting to have such a strong level of support when you're out in the field striving for the right outcome for your client. So whether the next job is high level strategy and advice, root cause analysis and resolution, COTS implementation or product architecture and development, Differentis is on the front line setting up their consultants and clients for success!"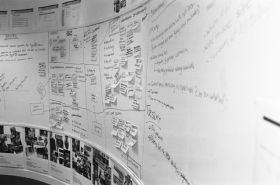 Louise
I joined Differentis over 7 years ago, looking to widen my project and programme management experience through working on differing projects in differing industries.
The opportunities I've had since then have certainly meant I have done that, whilst at the same time, often taking me out of my comfort zone.  This in turn has given me the confidence to take on more complex roles, so I feel like I'm always developing here.
As a project and programme manager, I need to combine the skills of organisation and communication, with common sense and an ability to get the job done, whether that means leading a technical design or giving training to project managers in how to improve their project set ups.  Within Differentis, we all believe in getting the right result for the client and we all work together to achieve that  – whilst we all work in different locations, the support network for advice and support is always there.